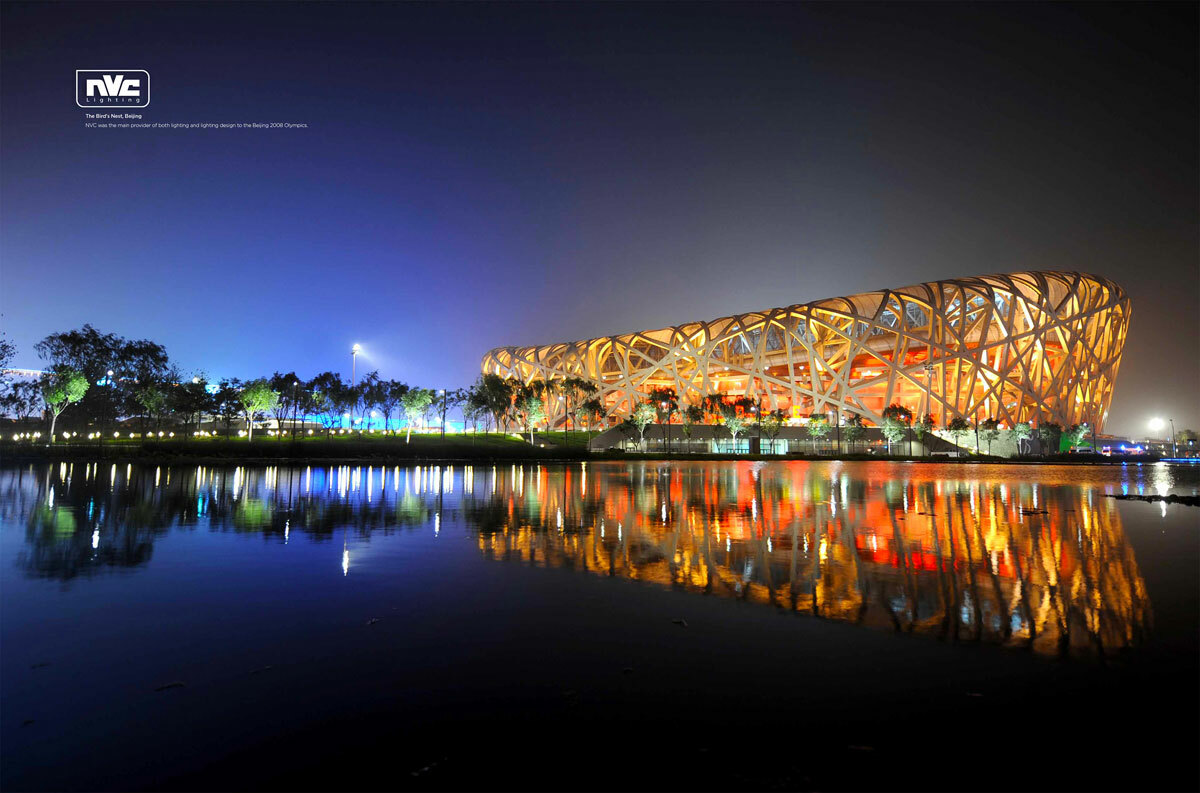 In 2008, NVC Lighting played the leading role in lighting the Beijing Olympic games. The areas we lit included the centrea are of the Olympic games, the Olympic village, the National convention centre and the outside of the National stadium. 
Of all the companies supplying lighting, NVC were awarded the largst number and the highest value of contracts; supplying lighting for the widest range of applications. 
Between them, the lighting products we developed for the 2008 Beijing Olympics, have been granted 13 patents, and one range of outdoor lighting fixtures was awarded the China Red Star Design Award - Gold medal.