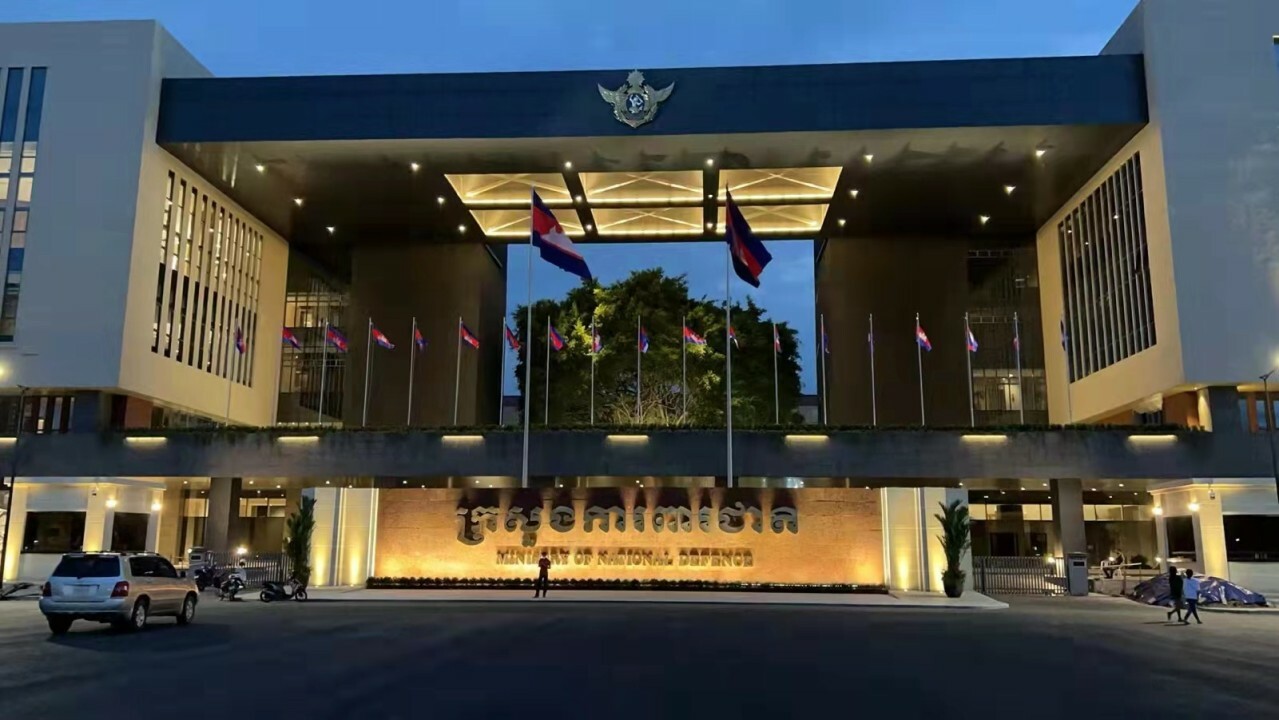 The new administration building of Ministry of Defence Cambodia,  with a large courtyard for the garrison, honour guard, army, press conference venue and a large auditorium which can house up to 1,000 people for national and international events has been completed. Illuminated with NVC International lighting tools, the whole complex's design almost instantly empowered with sense of dignity, showing the rising power of Cambodia as a nation. 
To complement the lavish architecture that was befitting for such functional facility, the complex was also given a completely new, state-of-the-art lighting system. NVCi outdoor luminaires perform different functions to illuminate the façade of MOD at night and achieved remarkable uniformity. LED floodlights positioned in various locations in front of the façade columns accentuate the architectonic structure of the building without causing glare for anyone walking-by. In-ground lights with narrow spot characteristic meanwhile direct attention to specific areas with the highlights. Once more, the Beamer luminaires make a convincing argument here with their light intensity, precision and high energy efficiency. 
For the indoor facilities like auditorium and conference hall, Precision lighting was a crucial factor to consider here, so as not to detract from the function of facilities, but rather, to complement it in understated ways.