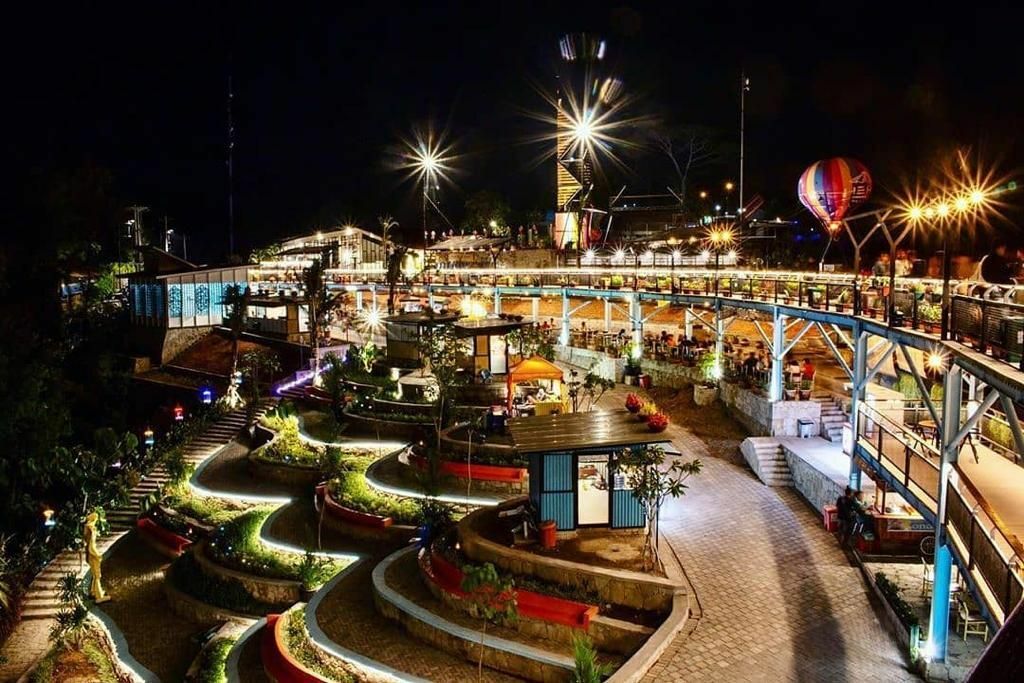 Discover how NVCi's lighting solution illuminates Yogyakarta - HeHa Sky View, one of the hottest tourist attractions in Yogyakarta, Indonesia.  
Located in the hilly area of ​​Gunung Kidul, about 40 minutes from downtown Yogyakarta, HeHa Sky View attracted people by three characteristics: beautiful selfie spots, restaurants and food stalls. Selfie facilities that are very mandatory to try are the Sky Swing and Sky Glass spots. Sky Glass is a rooftop whose concept was built with a glass floor. Taking pictures in Sky Glass at night, accompanied by a view of Yogyakarta from above is an extraordinary experience. 
NVCi's lighting contributed to the design and implementation of the products to illuminate the whole landscape of Heha Skyview and help to make it stand out as a landmark in the nocturnal landscape.