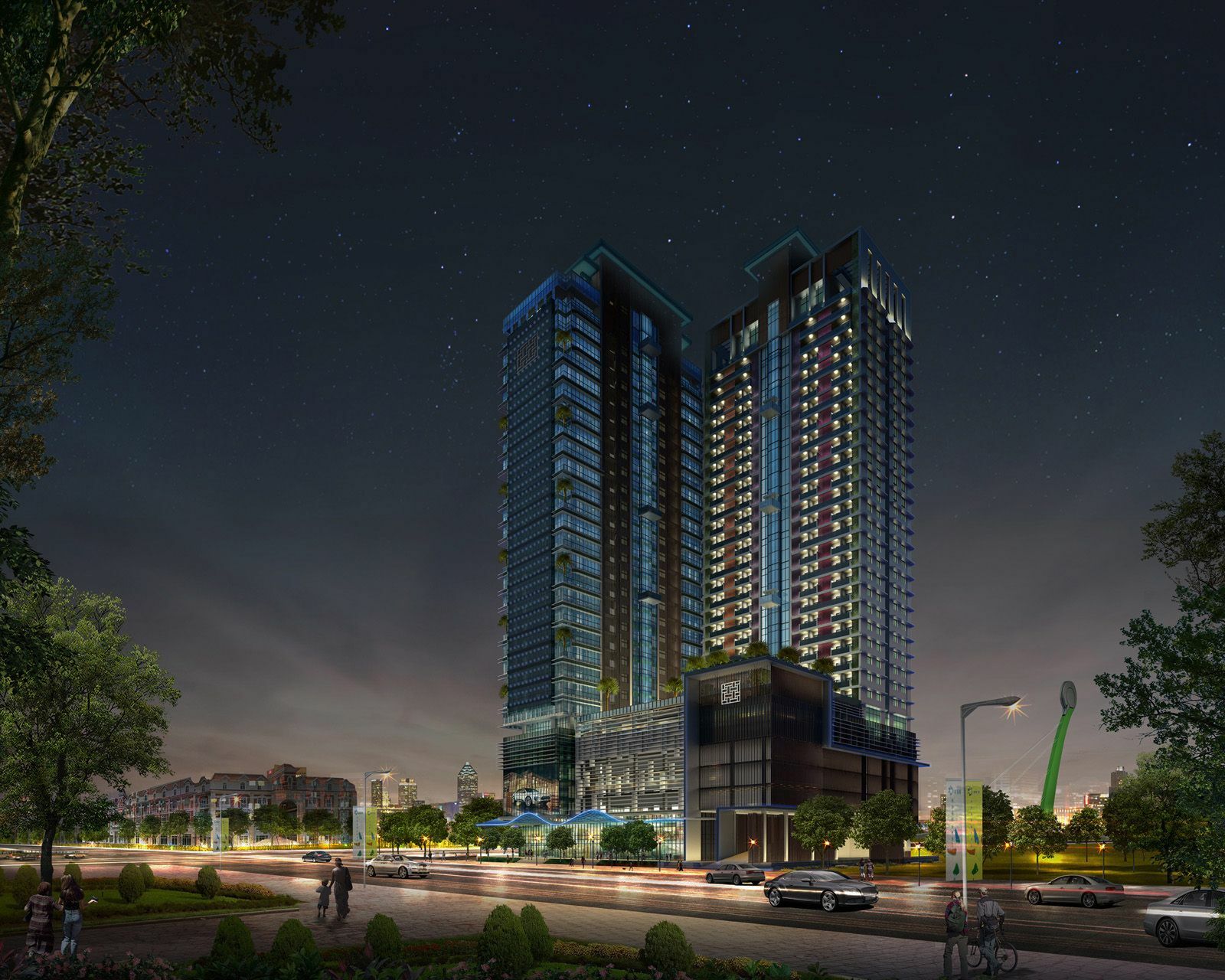 NVCi has been selected as the major partner in lighting solution support for Diamond Twin Tower. 
Diamond Twin Tower located in Phnom Penh, a latest and greatest mixed-use mega tower in Cambodia, located on the banks of the Mekong River in Phnom Penh Hottest Growth Corridor: Diamond Island (Koh Pich). 
Diamond Twin Tower will incorporate two 30 stories towers, with a total of 322 luxury residential units, and 160 Grade A offices. Live the dream, with full lifestyle amenities on site: including a sky bar, KTV, banquet and conference halls, gym, restaurants, cafes and 24-hour security with CCTV operations.
The complex will also incorporate a 5 star hotel and full concierge services. 406 parking spaces ensure that all residents and office occupants will be accommodated. Diamond Twin Tower will also be the first development in Cambodia to include an artificial beach, overlooking the river and Phnom Penh City skyline.