2020hit us really bad with the pandemic! More than ever, we notice the presenceof viruses and bacteria. More than ever, we notice the importance of hygienepractices. We live in an environment where viruses and bacteria are allaround us. Young kids, the elderly, adults with weak immunity and evensmokers are at higher risk of infection.
Tocombat the germs in our environment, we have launched CleanAire, the world's the first portable product that incorporates ozone and Ultraviolet C (UVC) rays forcombined sterilisation.
Withits dual disinfection capabilities, CleanAire provides users with 360°protection against germs in the immediate environment, thoroughly sterilisingthe air and surface areas within a  2 square meter (21.5 squarefeet) radius. Let's protect the health of you and your loved ones!
HOW DOES IT WORKS?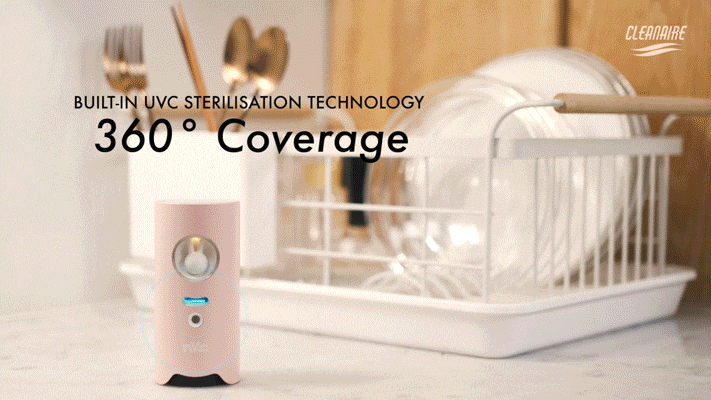 UVCrays in CleanAire have been scientifically proven by a certified medical lab(see below for certification) to kill 99.9% of viruses and bacteria.When exposed to germs, UVC rays compromise their DNA (Deoxyribonucleic acid)and RNA (Ribonucleic acid) structures, stopping reproduction andinteraction with human cells. By emitting UVC rays from a concealed and harmlesslight source, CleanAire provides users with protection while using theproduct.